Wolfe Islander Passengers,
A friendly reminder, for the foreseeable future the Wolfe Island Ferry will start the first morning voyage from Wolfe Island on July 13, 2020 from the Dawson's Point Dock. A shuttle will be provided from Marysville to Dawson's Point Dock effective Monday, July 13.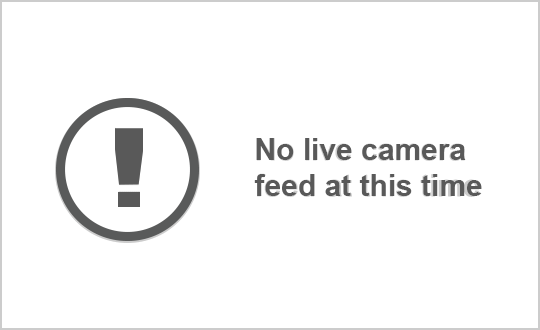 Live Wolfe Island Ferry – Marysville Terminal (Summer)
LIVE Position of the Wolfe Islander III – Wolfe Island to Kingston
<
Please be advised that starting as early as June 22, 2020, the Wolfe Island Ferry will be travelling from the Kingston Dock to the Dawson Point Dock in preparation of the upcoming ferry dock rehabilitation projects. The ferry will continue to dock at Dawson's point for approximately the next three years. There are no anticipated impacts to the ferry service during construction. To continue supporting residents needing to walk-on on the ferry for travel, a shuttle service will be organized by Township of Frontenac Islands to be implemented as early as June 22, 2020, when the ferry is moved. To ensure everyone's safety, physical distancing will be ensured on the shuttle and ask that passengers continue to maintain a physical distance of 2 metres when waiting for the shuttle or the ferry. To allow you to start to prepare, please note that the shuttle can only hold 12 passengers per trip, same house hold members  are able to share a seat and the anticipated shuttle schedule can be seen below. More information on the shuttle schedule will be shared closer to the move of the ferry.
 
COMMENCING June 22nd, 2020
 
Wolfe Island Shuttle Bus Schedule
 
 
From Marysville
From Dawson's Point Dock
 
6:15* am.  Weekdays only
6:45* am.  Weekdays only
7:15*          Weekdays only
7:45*          Weekdays only
8:15
8:45
9:15
9:45
10:15
10:45
 
 
1:15    pm.
1:45 pm.
2:15
2:45  
3:15
3:45
4:15
4:45
5:15
5:45
6:15
6:45
7:15
7:45
 
 
Please arrive 5 minutes early to allow for the loading of passengers
No pets are allowed on the shuttle with the exception of service animals.
Ferry Schedules
Wolfe Islander III – Wolfe Island to Kingston (effective April 28th, 2019)
From Wolfe Island
From Kingston
5:30 AM
6:30 AM
7:30 AM
8:30 AM
9:30 AM
10:30 AM
12:00 PM
1:30 PM
2:30 PM
3:30 PM
4:30 PM
5:30 PM
6:30 PM
7:30 PM
8:30 PM
9:30 PM
10:30 PM
12:00 AM
1:30 AM
6:00 AM
7:00 AM
8:00 AM
9:00 AM
10:00 AM
11:30 AM
1:00 PM
2:00 PM
3:00 PM
4:00 PM
5:00 PM
6:00 PM
7:00 PM
8:00 PM
9:00 PM
10:00 PM
11:30 PM
1:00 AM
2:00 AM
Information
The Wolfe Islander III is in operation all year. It holds approximately 55 cars and 330 passengers per trip. Crossing Time = 20 min. Rates = Free For more information call Ministry of Transportation at: (613) 548 7227 The Wolfe Island Ferry operates from the Marysville Dock (summer) from ICE OUT to ICE IN at which time it moves to the Dawson Point Dock (winter). Low water conditions in the village can cause an earlier departure of the ferry to the winter dock. The ferry serves as a vital life-line to the Island's long established community. It also services the many thousands of people visiting Wolfe Island and coming from the States in to Canada Ferrying to the Island has a long history. In 1904, Wolfe Island bought the original Wolfe Islander; in 1946, the Ontario government bought the Wolfe Islander II and in 1964, the province assumed ferry control and initiated free highway access. *IMPORTANT DANGEROUS GOODS UPDATE: Effective July 30, 2015 there will be no designated dangerous goods ferry trips for propane and gasoline highway tankers with a capacity of less than 20 000 Litres classified as; UN1075, LIQUEFIED PETROLEUM GASES, Class 2.1, UN1203, GASOLINE, Class 3, Packing Group II, or UN1978, PROPANE, Class 2.1. However, the federal Transportation of Dangerous Goods Act requires that dangerous goods tankers containing materials as noted above be transported to and from Wolfe Island one tanker at a time on any regularly scheduled trip. This also applies to empty but un-purged mobile units that previously carried the above noted dangerous goods on the return trip. Carriers will be accepted as first come, first served. –>